Care Home Catering Awards 2022 finalists revealed
These are the 15 finalists in our Care Home Catering Awards 2022.

POSTED: Mar 3, 2022
The finalists in our prestigious Care Home Catering Awards 2022 have been revealed.
Judges had a difficult time whittling down the entries for this year's awards, with nominations praising talented chefs and committed colleagues coming in from across the country.
Our five winners, in categories including Chef of the Year and the Above and Beyond Special Award, will be announced at our Care Home and Hospital Catering Forum 2022, which will be held on Monday 13 June at Haberdashers Hall in London.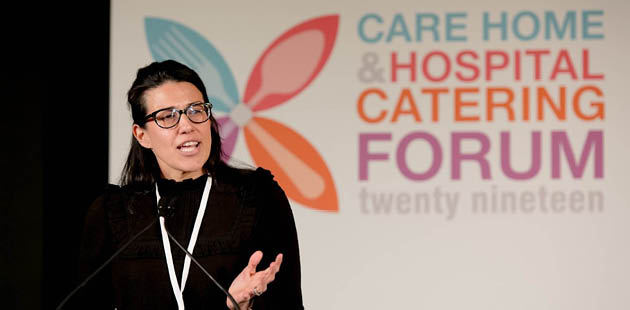 The forum will be held in London on 13 June and will include speakers and exhibitions.
"We were impressed by the quality of nominations for this year's awards, some of which detailed personal sacrificies made by caterers during the pandemic," says Lauren Fitchett, editor of Care Home Catering. "Congratulations to all of our brilliant finalists - we look forward to announcing the winners and seeing as many of you as possible at our forum in June."
The Care Home Catering Awards 2022 finalists
Anas Alsaadi, head chef at Cooperscroft Care Home, TLC Care Group
Joanne Ankers, group catering manager at Heron Hill - Kendal Cumbrai, Abbey Healthcare
Adriano Carvalho, dining service coordinator at Signature at Sonning, Signature Senior Lifestyle
The catering team at Abbey Lodge, Abbey Healthcare UK
The catering team at Signature at Sonning, Signature Senior Lifestyle
Amanda Cooper, cook at Silverwood Care Home, HC-One
Paul Dunne, cook at The Beeches, Parkhaven Trust
Matt Goodman, catering manager at Belvedere House, The Royal Alfred Seafarers' Society
Vicky Holloway, head chef at Ashcombe House Nursing Home, Barchester Healthcare
Anwar Kajee, head of hospitality at Millennium House, Country Court
William Kennedy, chef manager at Prince Michael of Kent Court, Royal Masonic Benevolent Institution Care Company
Jody Marshall, catering and hospitality manager at Meallmore Limited
Gulcin Sinar, head chef at Epsom Beaumont, Barchester Healthcare
Robert Sorbie, care home chef at Abbey Dale Court, Abbey Healthcare UK
Asha Subbalimbu, head cook at St Vincent's Nursing Home
The winners will be announced at the forum and will be covered online and in our autumn issue.
For more details on the forum and to book your place, visit chcforum.co.uk
You may also be interested in…