How to make the most of desserts for residents
The indulgence of a dessert is one of life's joys – but for residents a sweet treat also has powerful benefits for health and wellbeing.

POSTED: Mar 16, 2022
A mid-morning biscuit with a cup of tea, a hot chocolate on a cold day or a comforting dessert after dinner – all simple pleasures likely to put residents in good spirits. But as well as being a mood-booster, sweet treats can also evoke memories and contribute to a well-balanced diet.
"Desserts can be fundamental as they help residents that are underweight feel encouraged to eat," says Caroline McGinlay, chef at Chiswick House Care Home in Norwich, which is part of the Black Swan Care Group. "We provide desserts that are full of nutritional products such as cream, which can encourage weight gain." At Chiswick House, the catering team offers at least eight dessert choices every day, as well as separate options made for those with dietary requirements.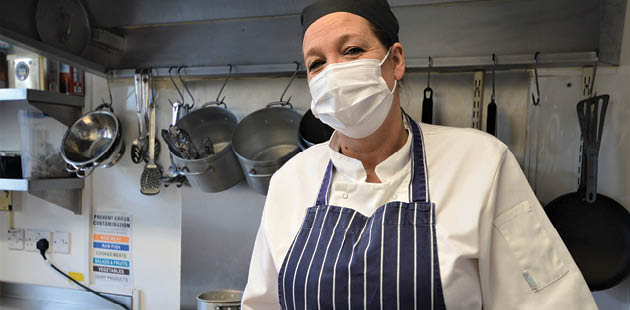 Chef Caroline McGinlay
Many residents look forward to a dessert or ice cream to round off dinner, agrees Irene Lewis, hospitality operations manager for Barchester Healthcare. "Mealtimes are an important part of the day. Most of our residents enjoy a dessert so having something sweet is a nice way to end their meal," she says. "It is also a good way to encourage a resident who might be a little underweight to eat a few extra calories."
As we age, our taste buds lose their function, and around one third are left by the time we hit our seventies. With fewer taste buds, everything starts to taste more alike, which can impact what residents are drawn to eating. Sweet, a stronger taste, clings on as others decline, explaining why more elderly people are fond of those flavours. Matthew Grenter, sales manager at Brioche Pasquier, says sweet treats can be something to look forward to. "But there is more to it than the treat factor for residents," he says. "Sweet dishes can tempt those whose appetites are failing, and who find a main course too much of a challenge. Sharp, fruity flavours can reach faded taste buds when other flavours fail, and creamy ice cream or mousse is so much easier to swallow for those who find this a challenge. Finally, a dessert menu can bring back memories for many. Serve an apple tart, a lemon meringue pie or a sticky toffee pudding and see residents reminisce about the dishes their mothers made."
As Grenter says, the health benefits of desserts go beyond the physical, also providing an opportunity to give residents a trip down memory lane and evoke a strong sense of nostalgia. "Some desserts, especially the old classics, can trigger memories in some residents – perhaps a memory from a childhood pudding at home with family and friends," Lewis explains. "It's a sociable connection that can then lead to various conversations and reminiscences around the dining table."
McGinlay agrees, adding: "Dining together encourages residents to talk with each other and staff, and reminisce about the memories that food brings back to them. Food has a great power to bring back memories and we often share stories of family dinners, favourite foods, restaurants visited and special occasions. Food is something we all talk about every day." She says she enjoys learning about recipes which have been passed through the generations of residents' families and recreating them in the home.
Research has suggested nostalgia can improve mood, general behaviour and social connectedness in those with dementia. "There is real nostalgia and flexibility when it comes to the dessert menu. Whether it is an old childhood favourite or a masterpiece fit for The Great British Bake Off, ice creams and desserts can evoke memories, provide much-needed calories and are suitable even for those who struggle to chew hard foods," says Scott Oakes, commercial manager for Baker Street, part of the St Pierre Groupe.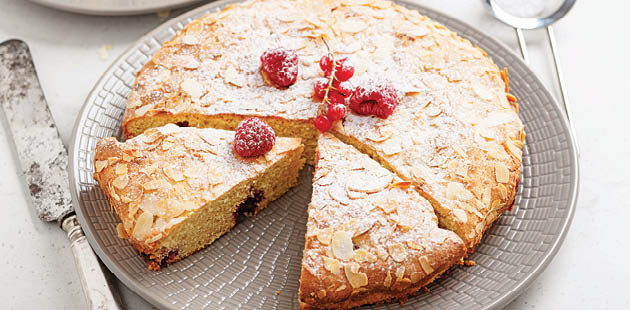 "Making a cake can help bring people closer together in a care setting and there is also the option to add fresh fruit for extra nutritional value. The possibilities are endless." He points to tarts and flans as simple, but popular desserts, made all the easier when using Baker Street's pre-baked flan cases. "They can provide a tasty pick-me-up without compromising on convenience in the kitchen," he says.
Karen Green, marketing manager at Aimia Foods, adds: "Dessert is often the favourite course of the day for residents, particularly when care homes incorporate popular dessert styles as well as traditional flavours which may even help residents to reminisce about past-times in a delightfully delicious way. For example, incorporating a classic flavour, such as strawberry, will undoubtedly prove popular with the vast majority of residents."
Caterers will need to consider desserts which are suitable for residents with complex dietary needs. Green says mousse desserts, such as Aimia's Moosebreak, can appeal to people who have difficulty swallowing or chewing.
A lighter take
We've sung the praises of desserts, but caterers do, of course, still have to keep nutrition in mind, being conscious in particular of the levels of sugar they contain. There are plenty of ways to fortify desserts to up their nutritional value for residents, McGinlay says, adding: "Adding fresh fruit, honey and nuts can make ice cream look more appealing and give a heightened nutritional value to a dessert. "Here at Chiswick House I make homemade pavlovas filled with cream and fresh fruit, we add fresh fruit to our sponge puddings and we always ensure a selection of fresh fruit is available for our residents at all times including raspberries, strawberries, plums, oranges, peaches and pears."
In order to better track residents' nutrition, McGinlay often opts to make individual desserts, which she also says look enticing. "This allows us to monitor a resident's intake of food. For example, when making a cheesecake I will make individual portions and add fruit and cream to decorate," she adds. "We eat with our eyes, which means the presentation of all food served within care homes is of the utmost importance."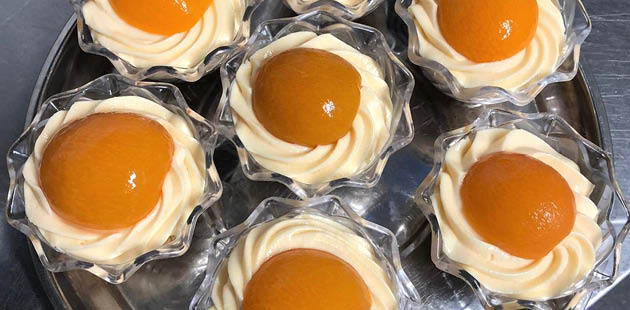 Some of Caroline's desserts
Lewis agrees that caterers can use natural sweeteners to make desserts healthier, adding that natural yoghurt, fresh fruit and honey are good choices. Ultimately, flexibility will be key, with caterers best placed to know the needs of their residents.
"Each resident is likely to have their own food challenges, whether it be following a particular diet, cutting down on calories, increasing food intake, swallowing or many other issues that challenge care home chefs," Grenter says. "Using healthy ingredients is a key part of providing healthy dishes. Our clean labelling policy means that you can trust Brioche Pasquier to deliver dishes that are made from wholesome, natural French ingredients like butter, flour, fresh fruits and eggs from cage-free hens."
Oakes says it is easier than ever for caterers to source sweet treats with a healthy spin. "Cakes and desserts are not immune to the wider trends which are impacting the food sector, from free-from and vegan to healthier eating, and it is certainly the case that people are more aware than ever before of what they are eating. But desserts don't have to be sugar-filled treats," he says, adding: "Take fruit for example, the perfect way to create a healthier dessert option. We all know the need for five portions of fruit and vegetables per day to ensure a healthy, balanced diet. A fruit tart or flan is a visually appealing, colourful and engaging way to provide one of the daily quota, yet still cost and time-effective for the caterer."
Chefs can consider introducing new flavours to traditional desserts to keep them interesting. Michelle Younger, head of marketing at Aimia Foods, says: "Adding nourishing ingredients to traditional desserts is a great way to ensure residents are getting as much goodness as they can without forgoing the appeal of a classic option. For example, when adding 50g of Horlicks to a classic Victoria sponge recipe, care home caterers will not only be adding a delicious malty taste to the mix, but 14 key vitamins and minerals too."
It's clear that from nostalgia to nutrition, desserts can be an asset to care caterers when used in the right way, particularly with growing awareness around reduced sugar recipes. By asking residents about childhood memories and showcasing sweet treats in new ways, chefs will no doubt be shaking up their menus this year
New ideas
We may see eating as a taste sensation, but our experience of a meal begins with our smell and sight, far before we take our first bite. And when it comes to desserts, appearance is key, McGinlay says, and can be the difference between a resident tucking in or turning down their dessert.
"It is the first thing that attracts residents to the desserts and is what will encourage them to eat," she explains. "It is also incredibly important to offer choice and variety within our dessert options." To refresh a dessert offering, Lewis suggests considering new ways of presentation, using trios of desserts, table-sharing options, petit fours, ice cream sticks, sundaes and fruit skewers as examples. And when it comes to the tried and tested classics, desserts that always prove popular, she says, include apple crumble, Bakewell tart, sherry trifle and baked egg custard.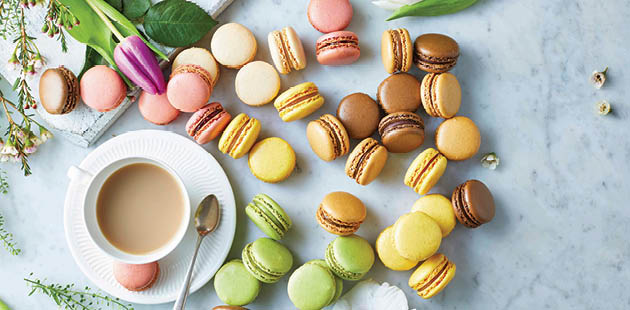 Sweet treats from Brioche Pasquier
Grenter suggests downsizing desserts, saying that smaller options – or a choice of two or three – are more versatile and can be served with a cup of tea or at an afternoon tea. "There is no doubt that how the food looks plays a huge part in encouraging people to enjoy the dishes they are offered," Grenter says. "When it comes to desserts, high quality French style pâtisserie like that from Brioche Pasquier delivers beautiful eye-catching dishes every time. What's more, the precise nature of this style of cooking means that portion size can be carefully controlled.
"Portion size is an important aspect of dessert delivery in a care home. Not only in order to keep waste and costs under control, but also to appeal to the appetite size of residents. A whole plate of pudding can be rather daunting if you don't have much appetite, but beautiful little bite-sized petit-fours or macarons might be very tempting."
You may also be interested in…