Chefs plan cheese and wine event for residents
Rapport Housing and Care residents enjoyed a cheese and wine event.

POSTED: May 13, 2022
Residents tried cheese and cured meats during a tasting event organised by care staff.
Dene Holm Residential Care Home in Northfleet, run by Rapport Housing and Care, organised the cheese and wine night, with staffing putting on a spread of various cheeses, crackers, cured meats and fresh fruit.
The residents sampled the platter with red, white and rosé wine, as well as beer and soft drinks, making notes on what they had tried.
Joanne Bennett, deputy manager at Dene Holm said: "The cheese and wine tasting event was a great success, the residents had a wonderful time trying all the different types of food on offer, as well as enjoying a drink or two together, it was a lovely atmosphere. The whole event was a bit like an afternoon out at a restaurant for them and it's definitely something we'd like to do more of in the future, with different themes and new things for them to try."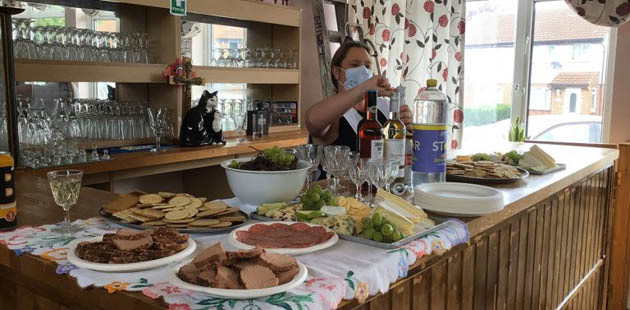 Residents sampled cheese and wine with cured meats 
It came as another Rapport care home enjoyed a visit out to a local pub for a lunch. Residents and staff of Connors House Residential Care Home in Canterbury made the most of the spring weather as they visited the pub for a plate of Friday fish and chips.
Christine Devlin, general manager of Connors House, says: "We love to take the residents out and about when we can, but outings have been limited since the pandemic, so it is wonderful to be doing these again, especially as the weather is improving. The residents had a lovely afternoon out and were thrilled to tell us all about it when they arrived home. We are all looking forward to some more outings in the coming months."
For more care catering news, you can follow us on Twitter and LinkedIn.
You may also be interested in…