Care home director recognised by Buckingham Palace
A care home director has been given royal recognition for her work in social care.

POSTED: May 27, 2022
A director of a care home in Sheffield has been recognised for her dedication to the social care sector.
Nicola Richards, director of Palms Row Health Care in Sheffield, was invited by Her Majesty The Queen to attend a garden party at Buckingham Palace this week in recognition of her dedication to the social care sector.
While at the Palace, Richards also took the opportunity to deliver a card for the Queen from Northfield Nursing Home congratulating Her Majesty on her 70-year reign. The Platinum Jubilee card was hand made by 90-year-old Northfield resident, Jean Horton.
This invitation is the second time that the Palms Row team has been recognised by the Royal Family. In 2020 a photograph taken at a Palms Row care home was one of those that inspired the Duchess of Cambridge to launch a new exhibition to capture the "resilience, bravery and kindness" of the nation during the coronavirus pandemic.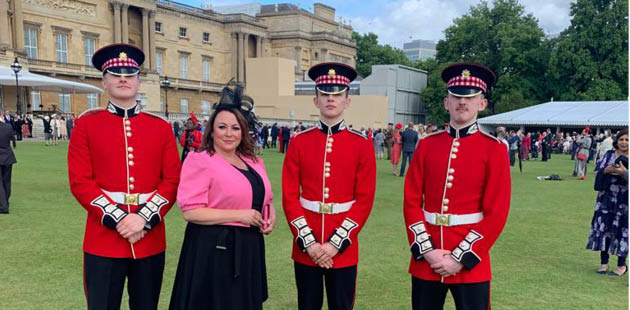 Richards, who runs Northfield Nursing Home and Westbourne House in the city, became a leading voice of the care sector as Covid-19 tightened its grip, highlighting issues ranging from access to PPE and tests, lack of support from government, the mental wellbeing of care home staff and residents and long-term funding for care homes. 
She said: "It's not every day that an invitation from Buckingham Palace lands on your doormat. It was a huge honour to attend The Queen's garden party yesterday and I am delighted that the work we do at Palms Row is being recognised in this way. The past two years have been extremely challenging with carers often left feeling overlooked and demoralised. I will continue to speak up for the sector and its legion of dedicated employees, who are essential to the lives of millions of vulnerable people around the UK."
Richards' experiences during the pandemic prompted her to found Support Social Care Heroes, an organisation which aims to preserve, protect and improve the health and wellbeing of those providing social care.
For more care catering stories, you can follow us on LinkedIn and Twitter.
You may also be interested in…