How care chefs can tailor food trends for residents
We asked Andrew Mussett, roving chef and hotel services manager at Care UK, for his thoughts on 2022 food trends and how caterers can weave them into care home menus.

POSTED: Apr 11, 2022
Which 2022 food and drink trends can care caterers adapt for care residents?
I believe the challenge of a pandemic has changed society's view on meals – particularly with more people learning to cook. We all remember the lockdown banana bread photos on social media. This spurred more people to try out increasingly difficult recipes to compensate for not being able to eat out. Residents hear about the new dishes their families are cooking and are keen to try some of them for themselves and our chefs are happy to oblige if they can.
Another new trend I'm seeing is use of more creative cooking styles, such as smoking, pickling and open fire barbecues. Linked to this is an interest in new cuisines, for example Peruvian or Burmese with their distinctive spices, or Scandinavian with its minimalist, healthy fresh foods. These trends can all be incorporated into care home dining by an experienced chef – from barbecue summer garden parties to theme days and taster menus.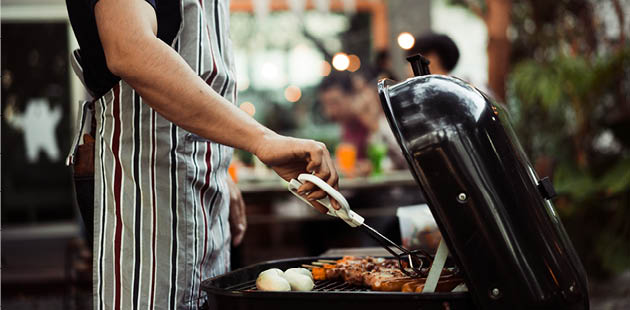 The fashion for eating in different and unusual places and at events is another trend care home teams can follow – even if Covid or the weather means trips to music festivals or the beach aren't possible. Our chefs and lifestyle teams work together with props and imagination to transform parts of a care home into somewhere quite different.
Picnics indoors with jam jars of flowers, picnic cloths and tableware and food such as scotch eggs and quiches evoke memories of another era and bring fun to dining. Recreating match day with football on the big screen in our cinemas or pubs while we serve pints and pies does the same.
A day at the seaside can be evoked by warming up newspaper soaked in vinegar on the hot trolley before serving fish and chips to give that old fashioned chip shop smell. Last summer one of our kitchen teams even transformed their care home garden into a street food market with all kinds of tasty treats to choose from on the different stalls.
Another trend is undoubtably loving vegetables more – as a nation we have a growing interest in new types of vegetables and this is reflected in the shops, with unfamiliar ones (such as chard, plantains or chicory) available as well as the reintroduction of traditional varieties of old favourites, such as multi-coloured carrots and heritage tomatoes. These not only add a new flavour and colour to the meal but allow us to create new flavour combinations, as well as a good mix of vitamins and micronutrients. We know the residents we support love their vegetables – they may have been brought up with meat, potatoes and vegetables as a mainstay of their meals but this is also the generation that has embraced dining out and trying new flavours.
The last trend I am seeing in society is thrifty food. This can be applied in a care home setting – may residents come from a 'make do and mend' mindset and enjoy some of the trends. While closely following food safety guidelines, care home chefs can embrace this by creating dishes which upcycle surplus food such as the traditional bubble and squeak or make use of the delicious but cheaper cuts of meat such as slow-cooked brisket.
In Care UK homes we have always understood the connections between food and wellness – something perhaps the rest of society is now catching up on, with consumers looking for food and drink that have a positive effect on both the physical and mental health. This includes, for example, ingredients that help aid sleep, reduce anxiety and improve gut health. You could say care home chefs have anticipated this trend.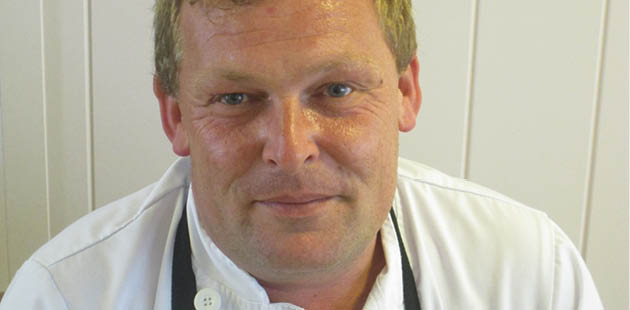 Andrew Mussett, of Care UK
Are you seeing more meat-free diets among residents, and how easy is it to cater for them?
We are seeing some residents' preferences and tastes shifting towards less or no meat and all our chefs are skilled at catering for these diets. Some residents come to us as committed vegetarians, others have cut down on, for example, red meat for health reasons. Residents with diverse cultural and religious backgrounds such as Buddhism or Jainism moving to our homes also influence menus.
I have noticed that most residents I speak to do not seem that interested in the plant-based meat replacement products that have boomed in our supermarket shelves over the past 12 months. Residents have a more traditional approach to vegetarian options, with favourites including cauliflower or macaroni cheese, vegetable curries and nut roasts. An understanding of all these drivers to diet and dining is key to providing a successful food service with enjoyable meals. We know it is important to understand the residents' preferences and at Care UK we pride ourselves on treating each person as an individual as we work with them and their families to understand their preferences.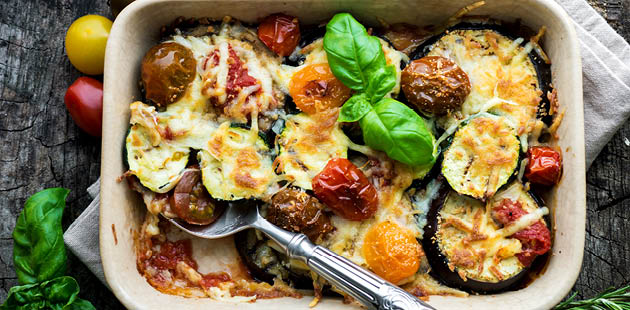 How can events and calendar dates be used to make meals memorable?
Nearly all festivals or life moments that are celebrated in cultures around the world include food. Most care homes have traditionally punctuated the year with menus linked to events such as Christmas or Easter, but we must not forget to also look at holidays from other places. This can enrich not only the people you are doing this with, but others who share the home gain an interesting insight into other cultures.
To do this, I believe we need to be led by residents and adopt a whole home approach. At Care UK we take we take this very seriously and support home teams to get it right. A great example of this is the Mother's Day or Mothering Sunday event. We recognise more nations celebrate in May than the traditional date linked to Easter that we use in the UK. We must also be careful when planning these events that we are doing this for the residents and not for sake of holding an event.
An example of this is Halloween, which is popular now but for many residents it's a concept they have never celebrated. Talking to residents I have discovered many would like to celebrate harvest festival, which is held around the same time.
We must also be mindful that not all celebrations are happy events for everyone and this is where a sound understanding of residents come in. If someone has recently lost their partner they may not want to be reminded of Valentine's Day, while a relative lost in the war could mean they find event s such as VE Day distressing – especially if they are living with dementia. At Care UK, we understand the importance of encouraging excitement and interest around food. It brings something to anticipate and a vehicle for reminisce as well as the joy of eating or drinking something delicious.
You may also be interested in…